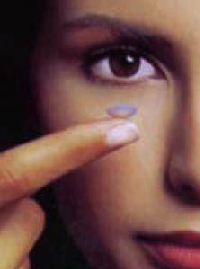 With the very latest advances in technology Stewart Greenberg Opticians are able to offer just about everybody the ultimate in contact lens comfort and convenience to suit their lifestyle and needs.
Contact Lens Aftercare
Regular aftercare is important to ensure healthy eyes and ongoing comfort of contact lenses.
To spread the cost of payment for ongoing supply of contact lenses and professional aftercare, Stewart Greenberg Opticians operate a number of simple and convenient Direct Debit schemes.
Patients who are on one of these schemes will be entitled to large discounts on various products. (Please ask instore for full details)
Add colour to your life
Special Offer
Monthly disposable coloured soft contact lenses:
1 pair £21
2 pairs £36
3 pairs £51
Limited Period only, an up to date prescription will be required. Fitting fee may be necessary,please ask in-store for further details.
WHY NOT TRY OUR FREE 30 DAY SOFT DISPOSABLE CONTACT LENS TRIAL.