November 2019
Tom Ford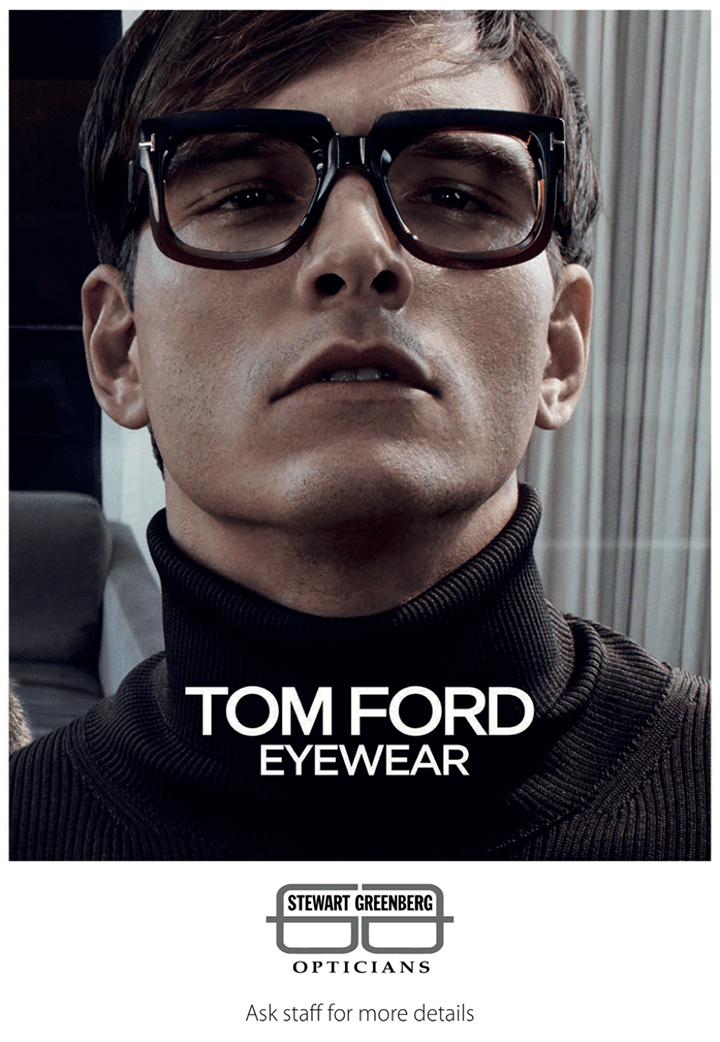 Stewart Greenberg Opticians are delighted to have taken delivery in our Wellfield Road practice of the 2020 Tom Ford spectacle collection.

September 2018
Vaughan Gething AM supports #NationalEyeHealthWeek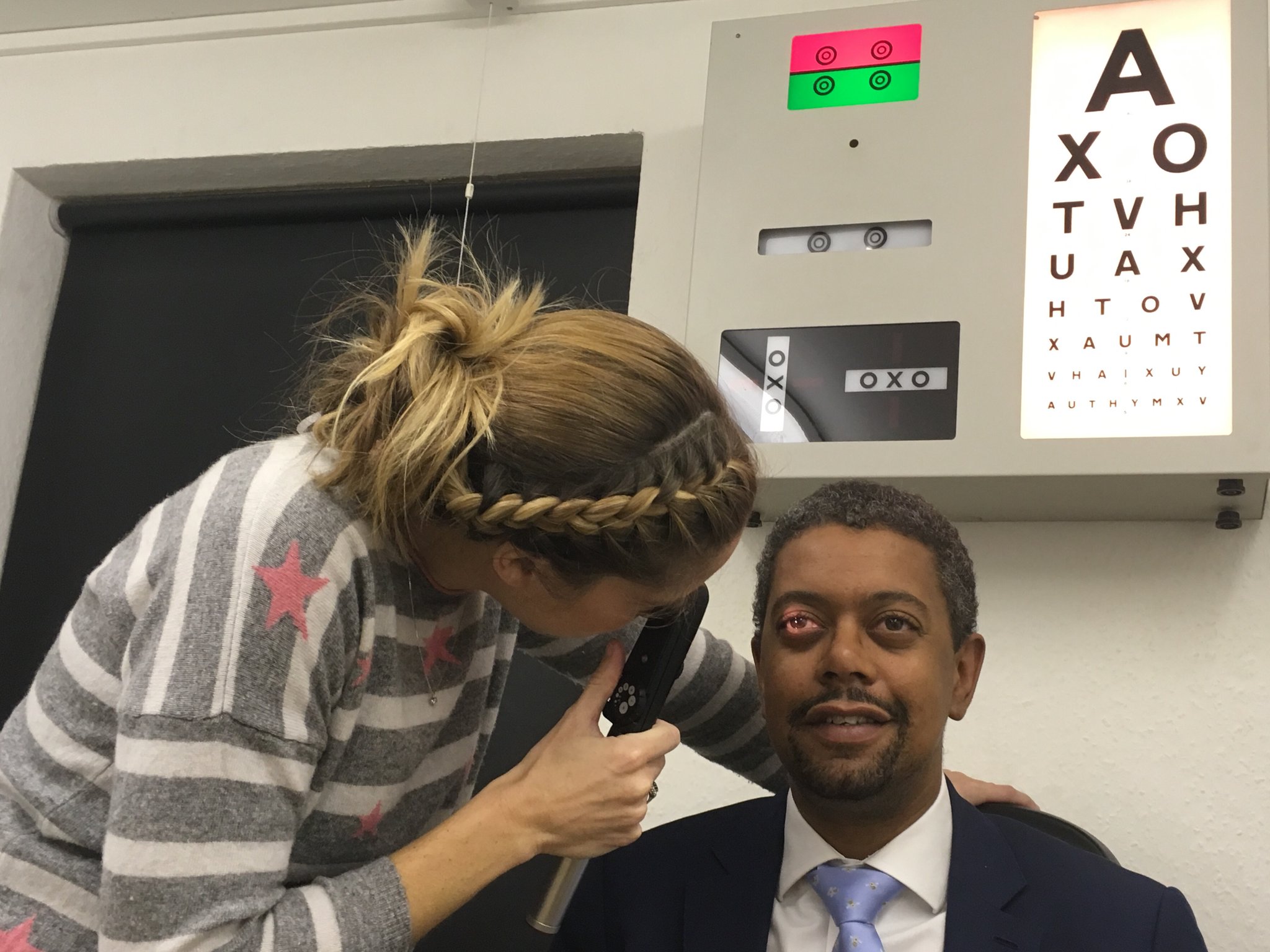 It was a pleasure to welcome Vaughan Gething AM, Cabinet Secretary for Health, to our practice on Wednesday 26th September as part of "National Eye Health Week", to help highlight the importance of regular sight tests and early diagnostics for preventing and treating eye disease.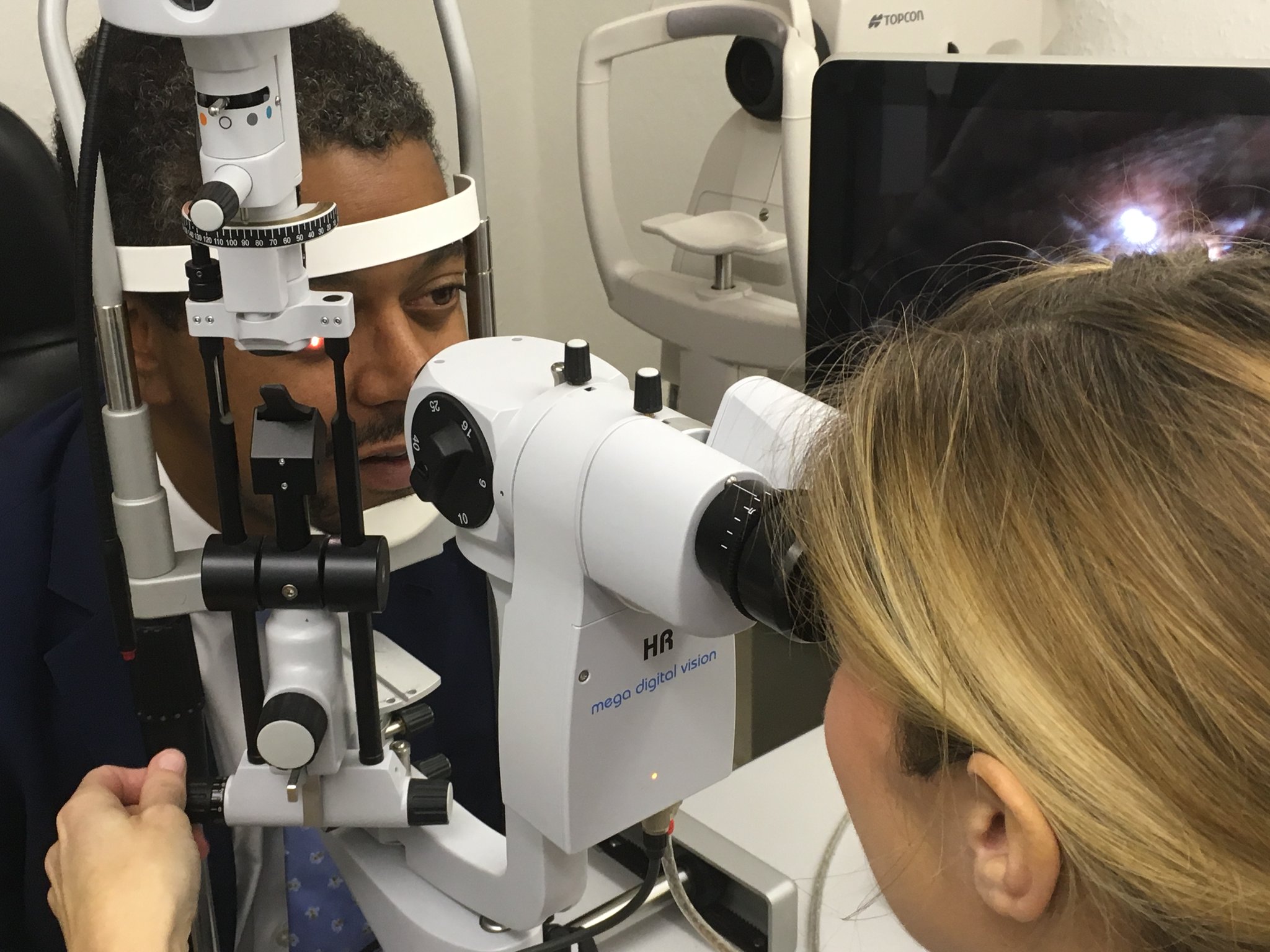 February 2018
Jenny Rathbone AM supports specialist services in the community after visit to Roath optometic practice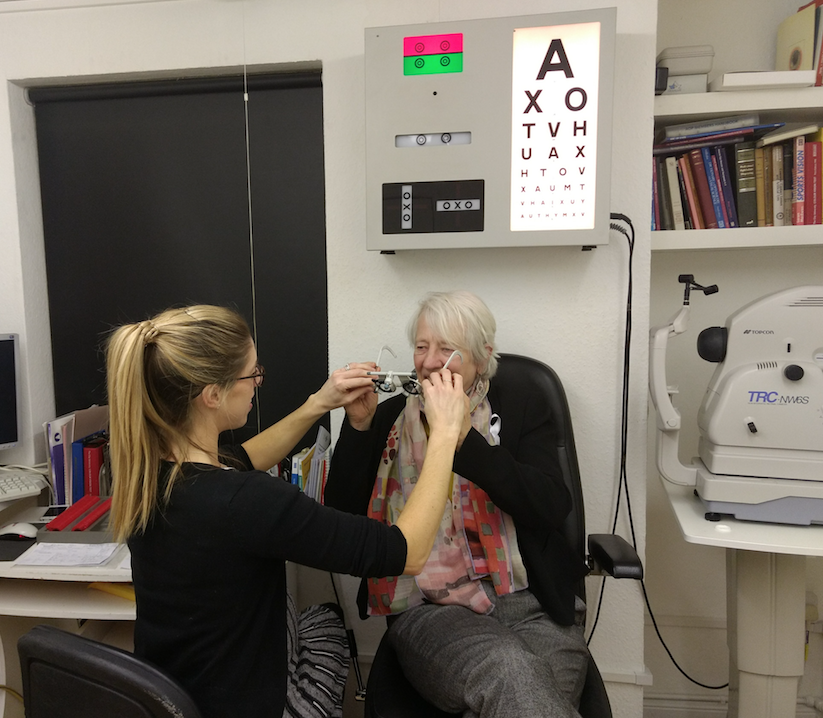 Jenny Rathbone Assembly Member for Cardiff Central (Labour) visited Stewart Greenberg optometric practice in Wellfield Road this afternoon.
Jenny Rathbone said "It's great to learn that all Cardiff optometrists have been trained to do complex eye examinations e.g. after an operation or for specific sight threatening conditions like diabetes, glaucoma and macular degeneration. It makes complete sense for people to see an optometrist in the high street near where they live rather than having to make an unnecessary visit to hospital. Hospital clinics often have long waiting lists and are more difficult for people to get to.
"The Wales Eye Care Service is a good example of prudent healthcare; many other specialist clinics are still located unnecessarily in hospitals.
"As more than half of all sight loss is avoidable - a devastating, life changing event - it is important that everyone gets regular eye tests. It's free for anyone under 16 or over 60, as well as full-time students. Not enough people know that sight tests are also free for people of black and Asian heritage because of their greater risk of an inherited eye disease.
"I want to ensure that the Welsh NHS are using digital technologies effectively so that all community optometrists can consult eye surgeons immediately if they suspect someone needs to be urgently seen in hospital."
Resident Optometrist, Cath Marshall at Greenberg's says 'Regular eye examinations are an important health check-up and can play a vital role in the detection of various health conditions such as glaucoma and macular degeneration'.
'We are proud to have Jenny visiting us as part of our commitment to the Wales Eye Care Service which allows patients in Wales to access eye care across Wales free of charge to those how meet the criteria. We hope that Jenny's visit will encourage as many people as possible to have regular sight tests as appropriate'.
April 2016
MICHAEL KORS
Stewart Greenberg Opticians are delighted to be chosen as a stockist of the Michael Kors range of luxury eyewear.
Established in 1981, Michael Kors is an authentic contemporary fashion brand. Michael Kors eyewear offers a glamorous lifestyle for the consummate jet setter that is as sophisticated as it is indulgent and as iconic as it is modern.
Michael Kors' eyewear collections capture the glamour and effortless sophistication for which the designer is celebrated, drawing upon signature details found in the brand's most iconic designs.
Available in both optical and sun,the Michael Kors Eyewear Collection ranges from cat-eye's to aviators and from oversized to understated, infusing innovative materials like reflective lenses and one-of-a-kind tortoise acetates with details like the brand's signature logo charm and chain-link detail.
Each pair is irresistibly chic, evoking the unique sensibility of the brand and incorporating rich accents from the designer's runway collections.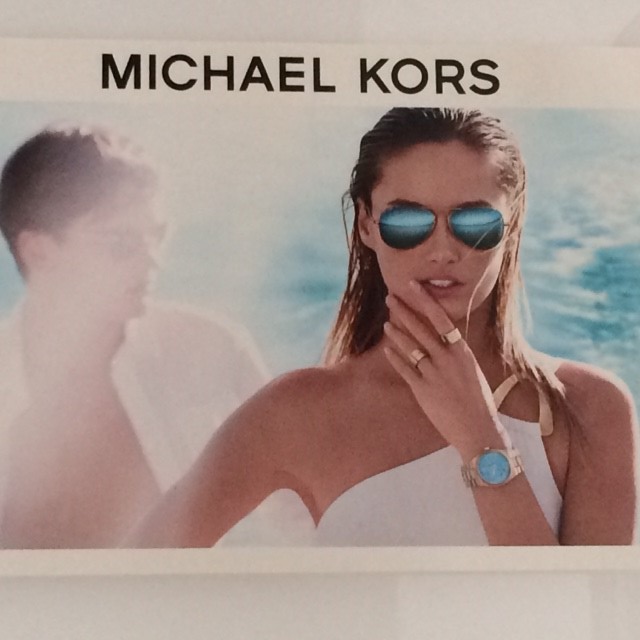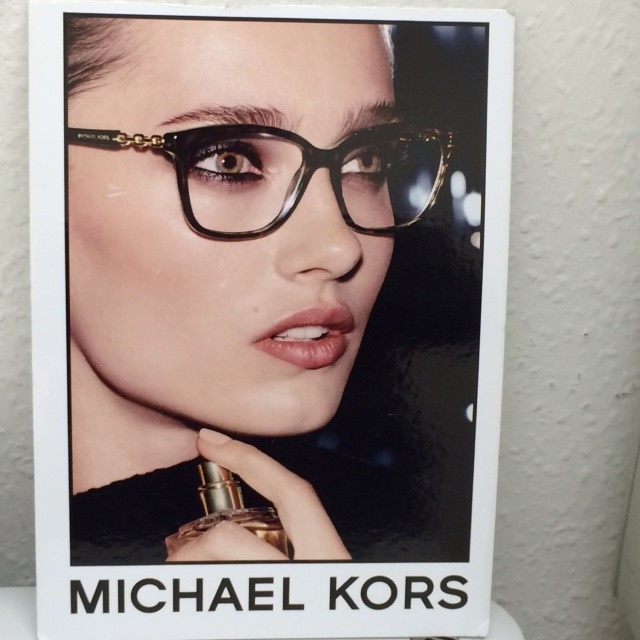 March 2016
Oakley Sunglasses Winners
Well done to Philip Kinsella and Becca Allsopp, our lucky Oakley competition winners!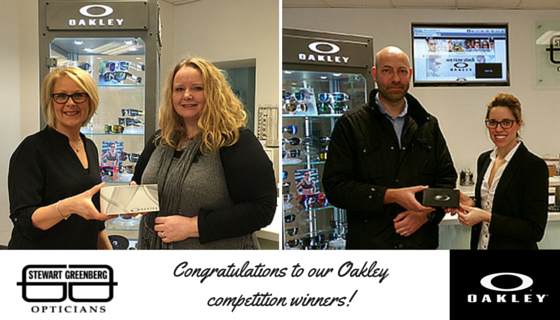 For more information on our new range of Oakley frames, visit your local branch or call us on 02920 471 010.

We're also offering £50 OFF selected designer frames for a limited time only! For details, please visit our offers page here.

Keep up to date with Stewart Greenberg Opticians, follow us on Twitter and Facebook.
April 2015
What a busy month!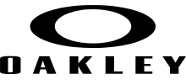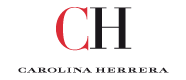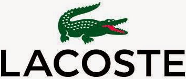 Stewart Greenberg Opticians are delighted to be chosen as stockists of 3 new brands.
Oakley
A mad scientist named Jim Jannard began questioning the limits of industry standards. "No one believed my ideas," said Jim. "No one would listen."
In 1975, he went into business for himself. Jim started Oakley with $300 and the simple idea of making products that work better and look better than anything else out there.

"If you're going to do something, be brave and jump in, but do something meaningful."
For Jim, that meant challenging the limits of conventional thinking. Jim created the O Frame® goggle with a lens curved in the perfect arc of a cylinder, which was championed for its clarity and wide peripheral view.

"I always knew we would succeed. That comes from believing in what you're doing, and striving to do it better than anyone thought possible."
Jim went back to his lab and started reinventing sunglasses for sports. Few believed it could be done successfully, and most thought the industry's big companies could not be challenged. Jim used innovations from his previous inventions to create "Eyeshades®," a design that began an evolution of eyewear from generic accessory to vital equipment.

"Inventions wrapped in art." Oakley was founded on that idea, and is still defined by it.
Decades of innovation brought new product technologies, blends of science and art that have been awarded more than 600 patents worldwide. Today, Jannard's brand has become the mark of excellence and the solution to challenges facing those who cannot compromise on performance.


Lacoste
Lacoste glasses and sunglasses are inspired by the combination of sporting events and fashion. Trying to maintain the delicate balance of sportswear whilst at the same time trying to keep the eyewear lookiing fashionably cool and stylish.

Lacoste glasses and sunglasses are lightweight and suitable for sportswear, being made extra durable so they can last the wear and tear.

Lacoste eyewear are a favoured choice amongst sporting stars, being easily recognised by the green crocodile logo.


Carolina Herrera
A truly beautiful brand

When it comes to colour and style Carolina Herrera has all the charm and sophistication necessary for teh most chic and elegant woman.

As a brand it's in demand for each and every red carpet event. loved by celebrities worldwide.

September 2013
1 Millionth Lens Winner
No7 Contact Lenses celebrated 25 years of their flagship family of RGP lenses, Quasar, with a series of activities and prize giveaways. This important milestone also saw the 1 millionth Quasar lens order. The lens, a Quasar Toric, was ordered by Andrew Gamlin, the manager of Stewart Greenberg Opticians' Whitchurch, Cardiff practice, who won an iPad mini for the practice.
Andrew is pictured with James Procter, No7's Key Account manager and Trupti Tandon, resident optometrist in the Whitchurch practice.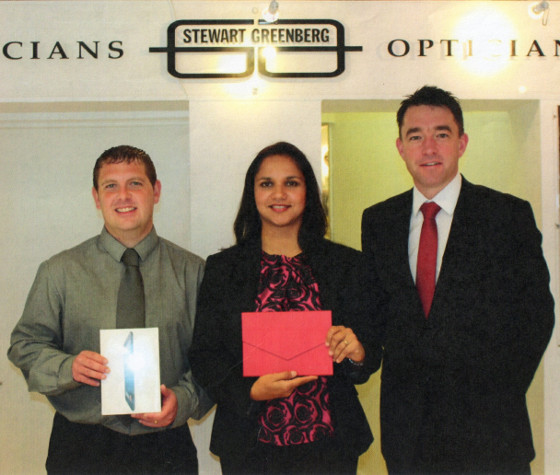 May 2013
- Céline Eyeware
Stewart Greenberg Opticians are delighted to be chosen as a stockist of the Céline range of luxury eyewear. This range of eyewear is very popular with international celebrities.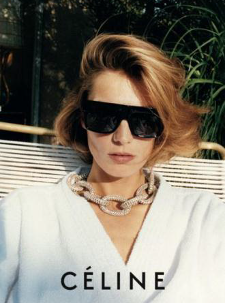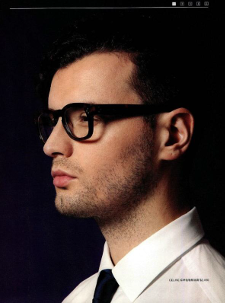 In 1945, Céline Vipiana founded a new contemporary luxury brand in Paris, Céline. The house of Céline quickly established itself as a brand with a highly innovative expertise in leather goods, and soon launched ready to wear for a strong, chic Parisian woman. Céline is part of the LVMH group and has over the years become a leading international company present in all major markets worldwide.
In September 2008 Phoebe Philo joined Céline as Creative Director and presented her first collection for the house in June 2009. She won British Designer of the Year Award in 2010, and in June 2011 Phoebe Philo was awarded the prestigious CFDA Award for International Designer of the Year. Phoebe Philo has given Céline a unique and recognisable identity, and the company continues to enjoy exceptional success.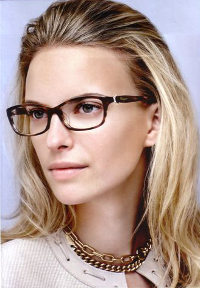 April 2013
Salvatore Ferragamo Eyeware
Stewart Greenberg Opticians are delighted to be chosen as a stockist of the new Salvatore Ferragamo range of eyewear.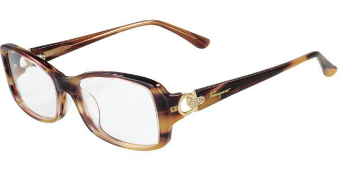 The Salvatore Ferragamo collection of frames are made with attention to detail with their own use of materials and choice of colours.The collection is inspired by the Ferragamo Fashion House .
January 2012
Superdry Eyeware
Stewart Greenberg Opticians are delighted to be chosen as one of the stockists for the new SUPERDRY range of frames.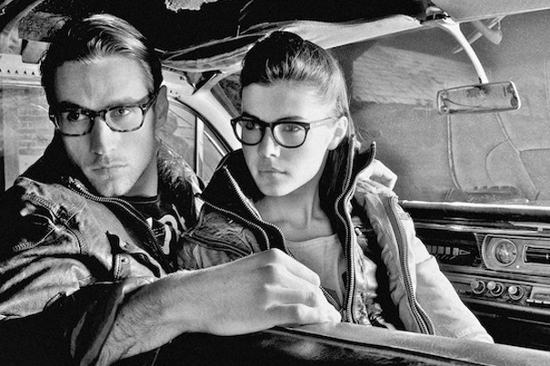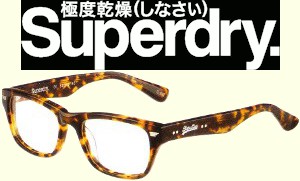 The Superdry Optical Collection guarantees a timeless range of frames that encompasses a vintage yet contemporary feel.
Offering the Cat's-Eye Daisy, half-framed Caine and the retro-inspired Depp frames you are guaranteed to find a style to suit you!
No detail has been overlooked; a choice of bamboo temples, unique front trims and matt zinc finishes add to the sharp style, which puts a stamp on their classic status.
Created by the company that has made glasses for legends such as John Lennon, Ozzy Osbourne and Stephen Fry as well as fictional icons such as Harry Potter and Indiana Jones, you will feel like a superstar in your own right with a pair of Superdry optics.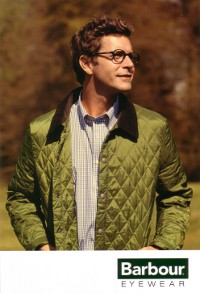 19th Dec 2011
New Barbour Eyeware
Stewart Greenberg Opticians are delighted to be chosen as one of the stockists for the new BARBOUR ranges of frames.

Barbour is the authentic British brand, providing a wardrobe of clothes for country pursuits, country living and for those who simply love the country, whilst maintaining the core values of its heritage, durability, fitness for purpose and attention to detail.
Barbour is a fourth generation family owned company, now over 100 years old, which has developed a unique understanding of clothing that is truly fit for the country lifestyle.
Barbour has an incredibly long and loving history with waxed cotton, and their relationship with this material for use in clothing is probably the longest running and most consistent in the world today.
The Barbour Eyeware collection encompasses the spirit and identity of the Barbour brand which has never previously been available in Ophthalmic or Sunglasses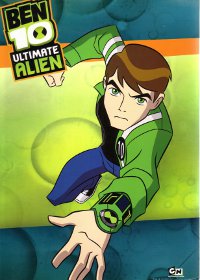 1st Nov 2011
New Children's Ranges
Stewart Greenberg Opticians are delighted to be chosen as one of the stockists for the new BEN 10 and NO FEAR designer childrens ranges of frames.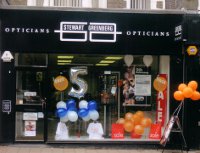 1st July 2011
5th Anniversary Celebration
Stewart Greenberg Opticians were delighted to celebrate the 5th Anniversary of their Wellfield Rd practice. The South Wales Echo ran a full double page spread on Friday 24th June with the heading 'Five years on and still going strong'. There were adverts supporting the practice from numerous suppliers and pictures of the inside and outside of the practice.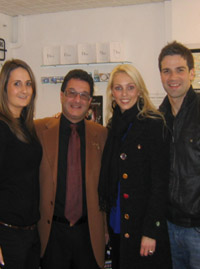 1st January 2008 Gethin Jones
Local optician keeps an eye on Gethin Strictly Come Dancing star Gethin Jones took time out of his busy schedule to call in on some of his biggest fans - the staff at his local optician.
The Blue Peter presenter visited his home town to thank the people of Cardiff for all the support and votes which kept him in the popular BBC TV competition till the semi-finals. He made a point of calling into Stewart Greenberg Opticians in Llandaff, to say "Hello" and thank the staff for all of their support and good luck messages.
Gethin has been a regular visitor to the practice for over 20 years and he and his dance partner Camilla stayed for about half an hour, talking to staff and signing autographs. He was amazed by the number of photos of him and Camilla displayed on the walls of the practice in what owner Stewart Greenberg described as a real show of affection for a popular patient;
"I have known Gethin and his family for over 20 years," said Mr Greenberg. "He is a genuinely nice guy and all the staff here had been backing him and Camilla to win the 2007 competition."